Monday August 15, 2022
Washington News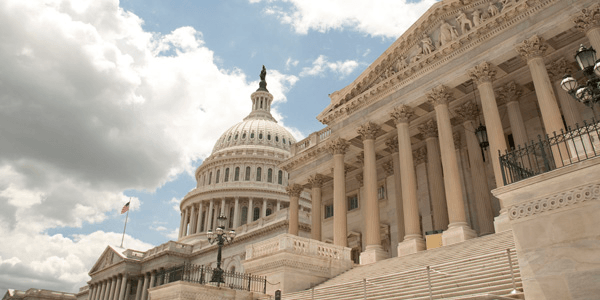 September is National Preparedness Month
As the remnants of Hurricane Ida move into the Atlantic, Louisiana and the Northeast are recovering from the devastating storm. Ida caused significant damage in Louisiana before targeting the Northeast. It was one of the most severe hurricanes to ever reach the state's coast.
There was major destruction in the French Quarter of New Orleans. More than one million people are without power for possibly a week or more. Ida made landfall at Port Fourchon where a 172 mph wind gust was recorded. The nearby town of Grand Isle was devastated by wind with a maximum gust reaching 148 mph.
Hospitals in southern Louisiana were seriously damaged but weathered the storm with substantial water supplies and emergency generators. The hurricane was the most devastating storm to hit Louisiana since Hurricane Katrina in 2005.
While the wind and torrential rains were harmful to Louisiana, Ida continued its rampage up to New York and New Jersey. New York City experienced a torrential downpour with 3.1 inches of rain falling in Central Park in one hour. New York City Mayor Bill de Blasio declared a state of emergency on Wednesday evening and noted there was "record breaking rain across the city, brutal flooding and dangerous conditions on our roads." All travel was banned for four hours on Thursday morning.
New Jersey also experienced pouring rain and flooding. Newark Liberty International Airport reported 3.24 inches of rain in one hour. Newark authorities grounded all flights and diverted passengers from flooded ground-level areas. In addition to the storm and flooding, there was a tornado warning in the Bronx and a "large and extremely dangerous" tornado was spotted near Philadelphia.
Given the serious damage caused by Ida, the IRS published a letter encouraging individuals to make preparations for natural disasters such as hurricanes, floods, fires, earthquakes, tornados or tsunamis. Americans should consider creating a disaster preparedness plan. This plan should include several components that will safeguard records if one's home is destroyed by earthquake, fire or flood.
Secure Waterproof Containers — Critical documents, such as tax returns, birth certificates, deeds, titles and insurance policies should be kept in safe, waterproof containers. Copies of records may also be sent to a trusted person in another area that is far away from any potential natural disaster near your home.
Document Your Assets — If your home or business is destroyed, you will need to show the type and value of property to claim insurance or tax benefits. Especially for expensive or high–value items, you should retain photographs or videos of your property. There are IRS disaster–loss workbooks that may help you compile lists of your belongings or business equipment.
Know Where There Is Assistance — After a natural disaster, you may need to reconstruct your records in order to receive federal assistance or insurance reimbursements. Your financial institutions will have records and may provide statements. You may also obtain records through state agencies for vehicle titles, tax and other real estate records in your county office.
IRS Assistance — If you are in a federally declared disaster area, you may visit the IRS Tax Relief in Disaster webpage. In most cases, the IRS identifies taxpayers in covered disaster areas and may apply automatic filing and payment relief. You also may call 866–562-5227 to speak with an IRS specialist.
IRS Publication 2194, Disaster Resource Guide for Individuals and Businesses is a helpful guide. It is available on
IRS.gov
.
Published September 3, 2021
Previous Articles
Advance Child Tax Credit Success
New Non-Filers Online Tool for Advance Child Tax Credits
Guard Against Spear Phishing Emails
How to Recover from Unemployment Compensation Fraud