Friday July 1, 2022
Washington News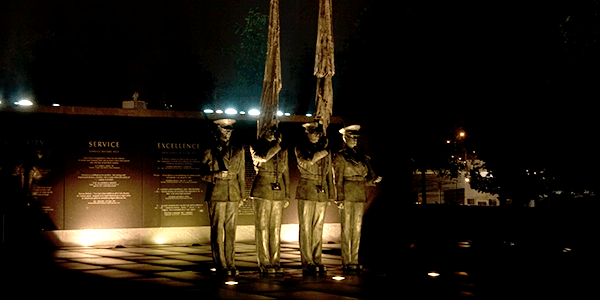 July IRS Events Promote Advance Child Tax Credit Payments
The IRS hosted events in 12 cities on Friday, July 9 and Saturday, July 10, to help individuals register for the Advance Child Tax Credit (ACTC) payments.

These events were held in 12 cities. Most meetings take place at IRS Taxpayer Assistance Centers. Most of the IRS Taxpayer Assistance Centers hosted the events on Saturday from 10:00 am to 7:00 pm local time.

IRS Wage and Investment Commissioner Ken Corbin stated, "This is part of a wider effort by the IRS to reach as many people as possible who do not file a tax return but may be eligible for the Child Tax Credit and Economic Impact Payments. We encourage people to share this information widely and encourage those who need help to visit these locations."

Volunteers and IRS employees were on hand to assist individuals with the Non-Filer Sign-up Tool on IRS.gov. The tool may also help some individuals register for the $1,400 third round of Economic Impact Payments. Some individuals may also want to determine if they qualify to receive payments by using the Advance Child Tax Credit Eligibility Assistant.

Individuals who wish to use the tool online should be prepared. The tool will require Social Security numbers for children, the personal Social Security numbers or Tax Identification Numbers for the caregiver, a mailing address, an email address and direct deposit account information.

The Child Tax Credit (CTC) is refundable. Even if an individual owes no tax, the IRS will issue the credit as a refund. An individual must file a 2020 tax return or use the Non–Filer Sign-up Tool on IRS.gov.

The Advance Child Tax Credit payments start on July 15. Individuals may receive a payment of $300 each month for children under age 6 and $250 per month for children ages 6 to 17. The payments will be phased out for individuals with larger incomes.

The IRS encourages individuals to request the payments by direct deposit. The Federal Deposit Insurance Corporation website has details on how to open a bank account online. The ACTC was authorized by the American Rescue Plan in March of 2021. Most eligible individuals will receive direct deposits to their bank accounts in the middle of each month for the last half of this year. The balance of the Child Tax Credit amounts will be distributed when the 2021 tax return is filed.
Published July 9, 2021
Previous Articles
Leave Donations Extended for 2021
Advance Child Tax Credit Eligibility Assistant Tool
IRS Publishes FAQ on Advance Child Tax Credits