Friday July 1, 2022
Washington News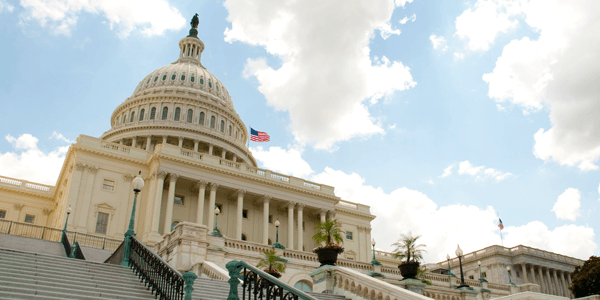 Advance Child Tax Credit Eligibility Assistant Tool
On June 22, 2021, the IRS launched new online tools to assist individuals who qualify for Child Tax Credits (CTC). The Advance Child Tax Credit Eligibility Assistant tool enables you to answer simple questions to determine if you qualify to receive the advance payments. The Child Tax Credit Update Portal allows you to unenroll or opt out of the monthly payments.

IRS Commissioner Chuck Rettig spoke favorably about the new Child Tax Credit tool. He noted, "This new tool provides an important first step to help people understand if they qualify for the Child Tax Credit, which is especially important for those who do not normally file a tax return. The eligibility assistant works in concert with other features on IRS.gov to help people receive this important credit. The IRS is working hard to deliver the expanded Child Tax Credit, and we will be rolling out additional help for taxpayers in the near future. Where possible, please help us help others by distributing CTC information in your communities."

There are several sections in the new tool on IRS.gov that determine eligibility. In order to use the new online tool, you should have your 2020 or 2019 tax return. If you do not have a tax return, you should have W–2 or Form 1099 income statements. You also may need to estimate adjustments to your income.

The four sections are General, Status & Income, Qualifying Children and Results.

1. General — The two general questions ask whether you claimed the Child Tax Credit on a 2019 or 2020 tax return and whether you had a home in the United States or a U.S. Territory for more than half of 2019 or 2020. If you qualify, you may go to the next section.

2. Status & Income — The next section asks for your filing status and modified adjusted gross income. You may click on a help button to learn about basic income modifications. If you are within the income limits for your filing status, you may go on to the next screen.

3. Qualifying Children — The third section asks for the number of children you reported on your tax return (or in the Non–Filers tool) who are under age 5 at the end of 2021. It also asks for the number of your children who are ages 6 through 17 at that time.

4. Results — Based on your answers, you may qualify for half of the Child Tax Credit for each child. The six advance payments will be distributed during the middle of each month in the second half of 2021. Each qualifying child age 5 or under will produce a benefit of $300 per month or $1,800 total. Qualifying children between ages 6 and 17 will produce a $1,500 benefit paid in six installments of $250. The benefits are reduced if you are a single individual with a modified AGI over $75,000 or a married couple filing jointly with income over $150,000.

Published June 25, 2021
Previous Articles
IRS Publishes FAQ on Advance Child Tax Credits