Friday July 1, 2022
Washington News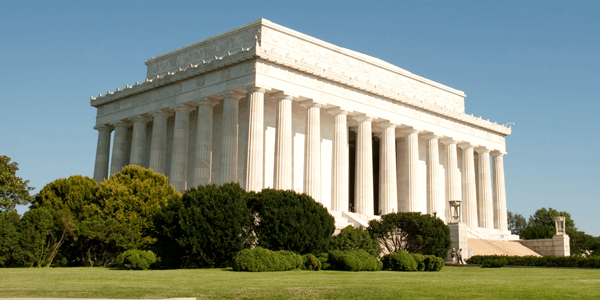 IRS Publishes FAQ on Advance Child Tax Credits
As the payment date nears for the Advance Child Tax Credit (ACTC) distributions, the IRS has published frequently asked questions (FAQs) on IRS.gov. The FAQs are designed to help parents understand who qualifies for the credit and how to obtain their payments.

1. How Much are Advance Child Tax Credit Payments?

The advanced payments will be a total of six payments equal to 50% of the estimated Child Tax Credit for the taxpayer's 2021 tax return. This payment would normally be received when you file your return in 2022. However, up to 50% of your credit amount may be distributed through advance monthly payments. For a moderate-income family of five with children ages 4, 7 and 10, the total credit will be $9,600. The ACTC amounts will total $4,800 and the 2021 tax credit will be the remaining $4,800.

2. Do You Need to Take Action?

Most individuals will not need to take any action and will receive Advance Child Tax Credit payments based upon the information in their 2020 or 2019 tax return. Some individuals who used the Non-Filer tool on IRS.gov to receive Economic Impact Payments will also receive an automatic distribution. Individuals who have not filed a tax return or used the Non-Filer tool should file a simplified tax return for 2020 in order to receive payments. The simplified return is available on IRS Free File on the IRS website. With all filing methods, you should include your direct deposit account information to receive timely payments.

3. What if You Do Not Have Income?

The Advance Child Tax Credit distributions will be made even if you have $0 of income. You can file a 2020 return with IRS Free File to receive your appropriate payments.

4. Can You Wait and File Your Tax Return to Collect?

There may be individuals who would prefer to wait and collect the Child Tax Credit payment when they file their 2021 tax return. This will be an option that you can elect through IRS.gov when the Child Tax Credit Update Portal is available, which is projected to be launched in late June.

5. When Will an ACTC Payment be Made?

The first ACTC payments will be distributed on July 15, 2021. The remaining five payments will be distributed on the middle of each of the next five months.

6. Who Qualifies for Child Tax Credit Payments?

The American Rescue Plan created a credit of $3,600 for qualified children under age 6 and $3,000 for those between age 6 and 17. One-half of the credit will be distributed through the advanced payments. The credit is phased out for individual taxpayers with modified adjusted gross income over $75,000 or married couples filing a joint return with incomes over $150,000. Generally, parents with a qualifying child will receive the payments. You must live in one of the 50 states or the District of Columbia for more than half of the year. You do not need to live in the same physical location or have a permanent address.

7. Will the IRS Help With My 2021 Tax Return?

If you receive ACTC payments, the IRS will send Letter 6419 in January 2022. This letter will show the total amount of ACTC payments that were sent during 2021. You may use Letter 6419 to complete your 2021 tax return and can claim the balance of your Child Tax Credit.

Editor's Note: The Advance Child Tax Credit is a substantial benefit, particularly for families with moderate incomes. IRS Commissioner Chuck Rettig stated, "We have been working hard to begin delivering the monthly Advance Child Tax Credit to millions of families with children in July. This new tool will help more people easily gain access to this important credit as well as help people who don't normally file a tax return obtain an Economic Impact Payment. We encourage people to review the details about this important new effort."
Published June 18, 2021
Previous Articles